In the 70s Trinidad expanded its road infrastructure by building motorways between the three main towns of Port of Spain, San Fernando and Arima. Arima was 20 miles from the capitol, Port of Spain, and a morning commute was usually two hours. That decade of road building had a major impact on the types of cars Trinidadians bought.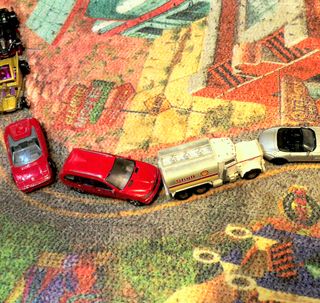 It was common to drive a stick shift before then. They were the norm and in some cases seen as sporty and an advantage to adventurous drivers. When the traffic jams reached epic proportions, drivers opted for the automatics to avoid the constant changing among the lower gears to match the lunges and halts of the daily procession. By the 90s a manual was very rare and had to be specially ordered and it was of course, pricier.
The Information Security governance traffic jam is reaching similar conditions. Managers are becoming aware of the importance of InfoSec and engage with InfoSec more readily. Each project adds more governance tasks from the basic Plan Do Check Act cycle maintenance to particular efforts such as tracking third party data transfers.
The processes to govern what is happening to the company's information will benefit from automation. Much of the work is repetitive and regular, Triplicate! MS Excel is still the lingua franca of record keeping and reporting and there are heroic efforts where spreadsheets are near enough operating as databases with GUIs.
When the number of processing functions increases so too does the complexity of working in Excel. The user will have an easier time if the tasks are presented in a Tonka-like manner. Much like an automatic gear. You want to drive, choose drive.
Custom built web applications can make a difference. The access and subsequent screens can be role based, limiting the information to only what is needed. The automation will be logical, event driven and human decision where needed. The application will be designed to save time by presenting the information in the format required without users having to 'cook' from one stage to another.
With automation there can be easier scheduling. The key functions are initiated and the results are returned within a predictable time frame. The user is free to focus on outcomes and use that information to maintain the InfoSec effort.
Spending two man days to navigate through Excel to extract a piece of knowledge and update a weekly report is so 90s!!