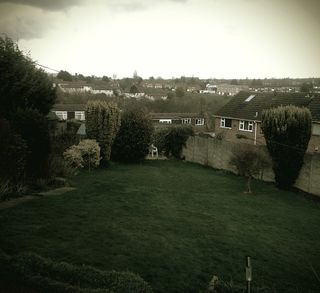 Last few weeks have been hectic. We moved to a new house,
just about a mile away from the old one where we have been for the last eight
years. For those who have never done this, multiply all your expectations in
every aspect by ten!!
We are still straddled between houses. The old one has been
repainted to return to the landlord. It is serving as a laundrette and a
holding bay for stuff that is earmarked for the new attic. In the new house,
there is some plumbing that had to be upgraded, access to the attic is more
basic than before and the many workarounds practised by the previous owners are
still invisible to us so many things are still a decision to spend to suit us or not spend
and learn the correct modus operandi.
One huge task that we have only addressed (hint) where we
have had to is the updating of our profile details with everyone we do business
with. We started with an ambitious list made up in one sitting that included
the obvious stuff like the Borough Council, our banks, Amazon(!), and the two
main utilities.
The rest of the list is a mix of the obvious and the few
seldom remembered organisations that we deal with. Last night I remembered
Companies House and today my CISSP reminder to update my credits came so that
got added to the list. I think I will buy a six month redirect at the Post
Office and hope that acts as a catch-all for all snail mail that I need to
update.
The forth principle of the DPA states: Personal data shall
be accurate and, where necessary, kept up to date.
I consider it my duty to update my records with all firms in
order to avoid any mistakes in the future. It also serves to cut down on
possible fraud that can take advantage of using my name along with an address
that I no longer occupy. Did I mention my bank?!