Time flies like an arrow.  This is the first part of two statements that illustrate the challenge to get computers to grasp context. If decision systems are to be fully automated, programs will have to grasp the meaning of words in situ.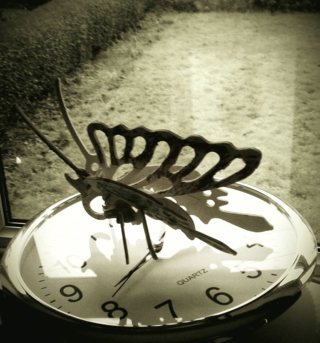 Fruit flies like a banana. The second part, throws out all the previous peculiarities and you have to start building the meanings again. To make decisions where the desired result depends on context, a program will have to read between the lines as we do when supplied data. Without this ability the risk of miscalculation is higher.
Information Security Governance will benefit from automation tools that can handle the discrete tasks such as audits for access, server patching and 3rd Party links. There are many more functions that can be analysed and described in formal languages and executed automatically. This will give InfoSec more time to spend at the initiation of projects to have a greater impact.
Automation will also help with the communication needed across the organisation with event driven procedures. When an application is submitted it can signal the start of template correspondences, schedules and reports which will require human intervention to various degrees.
The level of human involvement will depend on the reach and accuracy of the systems deployed. There are many methodologies for managing such projects where an operation is studied and then automated. There is also a lot of technology available to IT consumers that will deliver gains in time and consistency for tasks that are recognisably repetitious.
Macros for example can be built to help with almost any tasks regularly handled in spread sheets. The quality assurance has to be high because once built these programs are often left to run without regular exposure to criticism. If the function fails because of an unusual event, the mistake becomes a potential threat.
Automate what is easily understood, keep analysing the process, and allow for human veto.